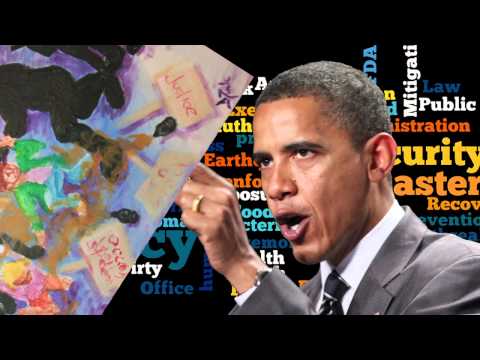 VaginaGate: Pete Santilli Will Apologize To... →
Please share this information by clicking the "Recommend this Story", "Recommend Contributor" button, as well as share on Facebook and Twitter by clicking the share buttons below. The Pete Santilli Show broadcasts live on The…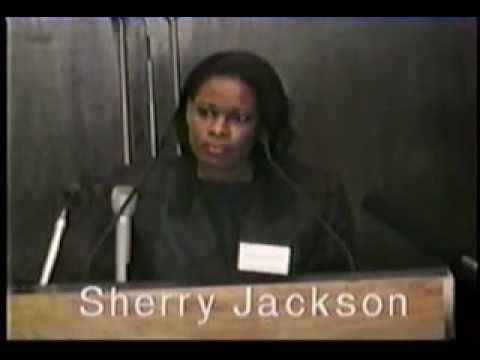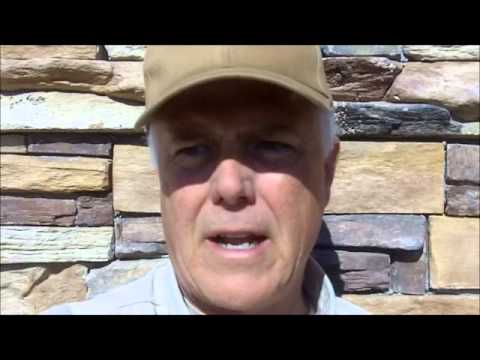 Forget about Full Reserve Banking #Austrian... →
 by Anthony Migchels Gold based full reserve banking is the classical Austrian approach.  A large number of monetary reform proposals include Full Reserve Banking. However, the Money Power will continue to control the money supply in this scheme. The problem is not credit creation, but who's in control and what is he doing with that control. Getting rid of Usury is the main issue. The Greenback,...
Above the Law: Israel's Latest Military Rampage... →
In a flagrant and overt violation of International Law, the state of Israel has used Lebanese airspace to carry out a sustained bombing campaign in Syria. The reason Israel does not respect its neighbors is because – they do not have to…
5 tags
Rep. Tremblay Receiving Death Threats After... →
The extreme left and right wing factions of New Hampshire politics is starting to call for more than her resignation, they want her dead, and the main stream media is feeding the frenzy with false or incomplete information, sensationalized so as to maintain the cover-up of the Boston Marathon bombing. 
Episode #407 – Legislator Exposes FBI Boston... →
EXCLUSIVE!! STELLA TREMBLAY NEW HAMPSHIRE REPRESENTATIVE BLOWS THE WHISTLE ON BOSTON FALSE FLAG!
Bill Cooper's Assassination – In the words of... →
Bill Cooper was very controversial because he spoke the truth.  He served our nation as well, in the military.  Prior to 9/11 he saw the patterns that are repeated over and over again.  Shortly thereafter, he was assassinated.  Doyle Shamley was his research assistant.  This interview will be the last one he will do regarding the event.
North Carolina Feudalists Screech Against... →
North Carolina's feudalist "conservative" leaders, including the Civitas Institute, Koch Brothers, and the Austrian School, all agree that the banksters should have their way, in the ultimate control of our monetary system. They agree…
Legislator Exposes FBI Boston Marathon Cover-Up -... →
"The Boston Marathon was a Black Ops 'terrorist' attack," Tremblay wrote in a message to conservative commentator Glenn Beck. "One suspect killed, the other one will be too before they even have a chance to speak. Drones and now 'terrorist' attacks by our own Government. Sad day, but a 'wake up' to all of us. First there was a 'suspect' then there wasn't."
Out-Of-Control Illegality of the World's Big Banks →
"Rolling Stone" magazine published an excellent article on April 25, 2013 on the out-of-control illegality of the world's big banks. The thrust of the piece is that banks are so big that government is scared to reign them in. But the problem is deeper than breaking up the big banks. It can't be fixed unless you do two things. Features a synopsis of Prof. Jeffrey Sachs comments from last week.
Boston Globe Tweet: 'Bomb Squad Activities' Near... →
From: David Sent: Thursday, April 25, 2013 8:03 AM Subject: Re: Boston Globe Tweet: 'Bomb Squad Activities' Near Finish Line Before Explosions I was not aware the Tsarnaev brothers worked at…
Russian Calls Out Barack Obama As A Communist →
Freedom Outpost by Leon Puissegur Barack Obama is called a pure Communist by the Russian Press and many in Russia are making that statement. Maybe that is why the Boston Bombers could get away with what they did. It seems that Russia knew…
Alex Jones Admits CIA Ties →
Glenn Canady www.project.nsearch.com Alex Jones has now fully admitted that half his family are retired CIA! Here's the clip where he admits that his family his riddled with spies. He says about 50% of his family…
CNET: Justice Department asking service providers... →
In SoMeIT (Social Media Information Technology), we are fully dedicated to satisfying all of your web needs, integrating your business to social networks. It's funny how a few tweaks can make a Government program go from completely legal, to…
Boston Bombers Uncle On Feds Payroll, Tied To CIA →
Boston Bombers' Uncle Tied To CIA An investigative report from Daniel Hopsicker reveals murky dealings that indicate a connection between Boston Bomber's Uncle Ruslan Tsanir and the CIA. The report reveals that the bomber's Uncle,…
Boston Martial Law: 'They Were Confiscating Guns... →
21st Century Wire The timing of the Boston Bombing with the national partisan gun control debate is a collision of two events that is hard to overlook when you take into account the very real Katrina-style imposition of Martial Law which…
Police Chief Kessler: Door-To-Door Searches? Is... →
Written By: Guerilla Girl for Beforeitsnews.com on behalf of Guerillamedianetwork.com all rights reserved. Police Chief Mark Kessler of Gilberton PA said today on The Pete Santilli Show, that his life may very well hang in the…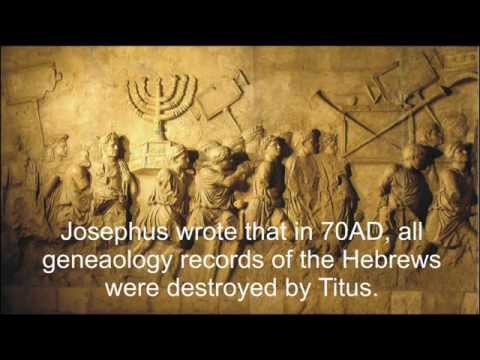 The Great Silver "Panic" of 2013 →
Cannot believe the comments and videos I see from people, have they not done the basic research? Are there literally people so sold on whatever there bias is, they won't even go to these websites? Tulving, Gainesville, Gold Mart,APMEX,…
The True Silver Price "Disconnect" →
Video Source: DayTradeShow 
Spooks Threaten To Assassinate Patriot Police... →
The pro-constitution Chief of Gilberton, PA Police Mark Kessler has received multiple anonymous phone calls threatening his life if he doesn't put an end to the civilian militia he started to protect the constitution. Updated: Watch the…
Graphic Boston Bomber Post-Mortem: Forensic... →
The post-mortem photograph of suspected Boston Marathon Bomber Tamerlan Tsarnaev provides confirmation that the body is highly likely that of the suspect identified by law enforcement. Based on this forensic analysis, there is still a question…
1 tag
These senators voted to give away US sovereignty...
Over the weekend, we came four votes away from the United States Senate giving our Constitutional rights over to the United Nations. In a 53-46 vote, the senate narrowly passed a measure that will stop the United States from entering into the United Nations Arms Trade Treaty. The Statement of Purpose from the bill read: To uphold Second Amendment rights and prevent the United States from entering...
Huge Explosion In Waco, Texas, Multiple Casualties... →
View more videos at: http://nbcdfw.com. The actual town is West, Texas which is near Waco Mayor of West saying 50-70 homes leveled. 200,000 pounds of AA stored on…
Watch
Chuck Hagel: Pentagon Ready To Violate Posse Comitatus (by WashingtonFreeBeacon)
Is Time Speeding Up? →
When I say, "Time is speeding up," people just look at me and say, "It's just because you are getting older." I don't think so. There is evidence that time may in fact be speeding up. Firstly, one must understand that time is…
RFID Chip Protest at John Jay High School San... →
Published on Apr 3, 2013 We Are Change-SA/THC protest in opposition to students in San Antonio being forced to wear RFID tracking ID's around there neck. WAC, parents, students, and concerned citizens spoke out at…
Is there enough money to pay off debt plus... →
"The financial economy is where the big bucks are being made by the vampire class. Their derivatives, forex, insider trading. It's where all their gains from the stock market and other fleecing of the non-sophisticated investors is going. Unfortunately for them they cannot really use this money in the real economy, because it would cause an immediate hyperinflation, but it does give them...
Hear the Exclusive Story on We the Jury with Kevin... →
Saturday March 2 from 4-6 pm EST / 9-11 pm GMT on www.blogtalkradio.com/wethejury Pope and Canada Found Guilty of Crimes against Humanity:Hear the Exclusive Story on We the Jury with Kevin Annett, Common Law Court jurors and Irish anti-Vatican activists with ITCCS Ireland. Featured guests include Lisa Shannon (USA) and Melanie Spencer (Netherlands), Citizen Jurors with the Common Law...
#SmartGrid Funding Misspent on Obsolete... →
By Dr. Mercola On November 26, the National Institute for Science, Law and Public Policy (NISLAPP) published a new report entitled "Getting Smarter About the Smart Grid1," authored by Dr. Timothy Schoechle, an engineering and policy consultant with expertise in smart grid technologies. He currently serves on several international smart grid standard setting committees and has decades...